Inilah Para Pemenang One Day Challenge Instameet di SEKAR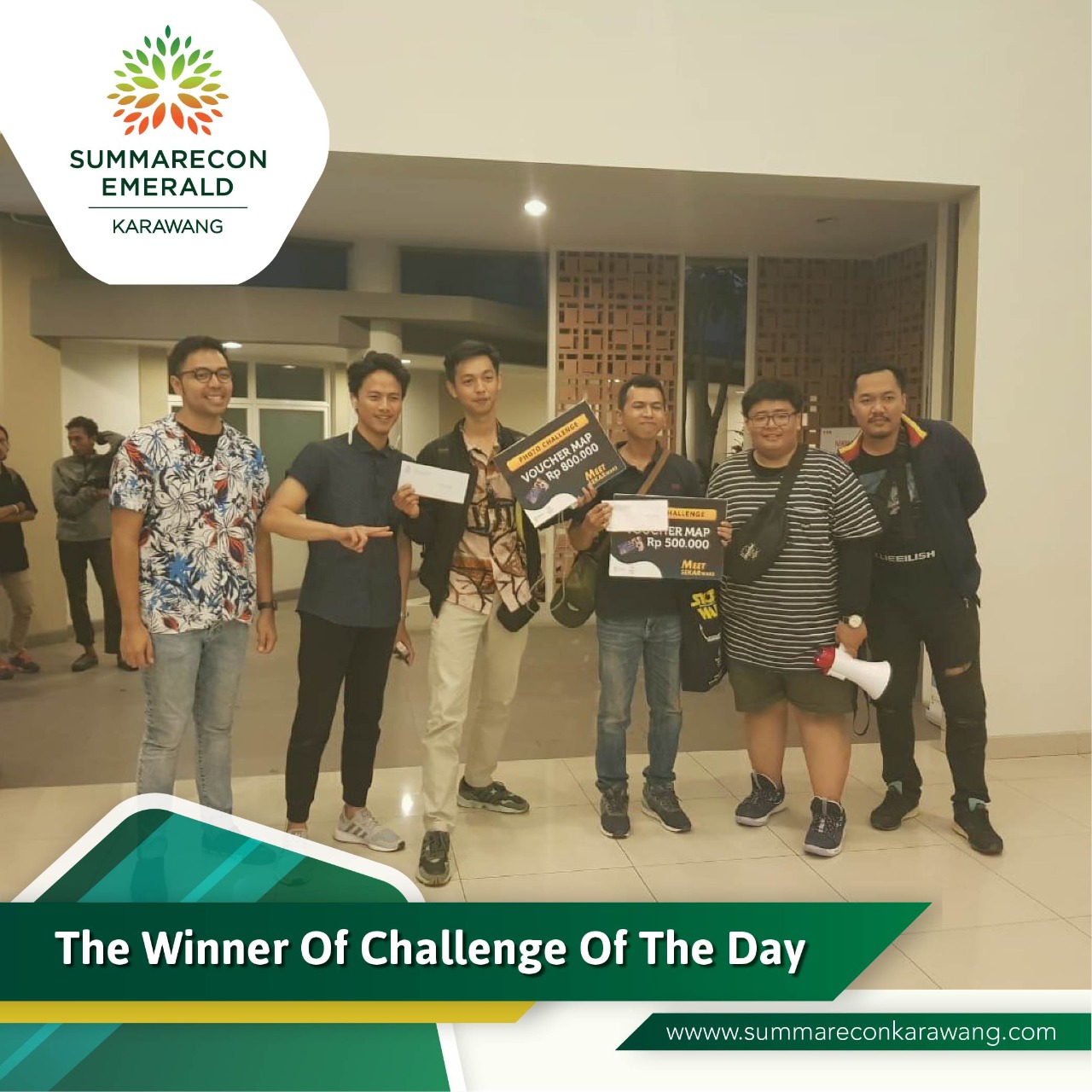 Tahun ini ada yang berbeda dalam rangkaian acara instameet di Summarecon Emerald Karawang. Para peserta tidak hanya ditantang mengambil foto dan video dalam satu hari tetapi juga berkesempatan menikmati mini planetarium. Bekerja sama dengan Ilmuwan Muda Indonesia, Summarecon Emerald Karawang mengajak para insan muda untuk belajar kembali mengenai antariksa dengan pengalaman yang menarik!
Setelah asyik menyaksikan video penjelasan antariksa di dalam dome, peserta instameet yang dihadiri lebih dari 40 orang, menjajaki kawasan untuk mengambil gambar di area Sapphire Commercial, Kalista Homes dan Club House Advani Elora. Adapun kompetisi yang dapat diikuti adalah photo and story of the day serta challenge one week competition baik untuk foto dan video.
Selamat kepada Zainur Ramdan sebagai pemenang Photo of The Day dan Wijaya Sidiq sebagai pemenang Story of The Day. Mereka berhak mendapatkan voucher belanja MAP sebesar Rp 800.000,- dan Rp 500.000.
Bagi peserta lomba foto dan video periode satu minggu masih memiliki kesempatan hingga 28 September 2019. Syarat dan ketentuan dapat di lihat di instagram atau menghubungi Rizky di 0812 8957 4507 (Photo Competition) dan Dicky 0896 3991 3264 (Video Competition).
Good luck!